When the ruthless conflict in Ukraine began, most of the world came together to stop the military actions and find solutions to end it as soon as possible. Unfortunately, the diplomacy and countless requests from high-ranking officials, countries, athletes, cultural figures and even Russians worldwide have not yet yielded any results. This is where economic sanctions and other restrictions started to appear worldwide to force the termination of the invasion of Ukraine.
In the context of international economic and financial sanctions, many users of the Revolut app started to look for an alternative platform because of the possible connections to Russia. If you trade stocks or cryptocurrencies on Revolut, you may save significantly on fees just by changing the platform to eToro. You can have a look at the table below to see alternatives to Revolut based on your app usage. Here are two of the top alternatives:
eToro
(For investing)
WISE
(For international payments)
2,500+ stocks
30+ commodities
100+ ETFs
10+ indices
50+ crypto coins
40+ currency pairs
Save on international money transfers
Free ATM withdrawals up to $350 / 30 days
Save on conversion fees
Get a debit card
50+ different currencies
Try eToro – Free Demo Account
Get a Free WISE account
CFDs are complex instruments and come with a high risk of losing money rapidly due to leverage. 68% of retail investor accounts lose money when trading CFDs with this provider. You should consider whether you understand how CFDs work and whether you can afford to take the high risk of losing your money.
Users began to question possible links to Russia and started to assess the true origin of the application and its owners. Or even worse… Started to question whether the owners of the Revolut app and their relatives aren't somehow related to Kremlin dictator Putin and his bloody regime?
Why are there such concerns about Revolut?
Such concerns are mainly due to the fact that Revolut's CEO Nikolay Storonsky is a British-Russian entrepreneur with dual citizenship. And the fact that Nikolay Storonsky's father, Nikolay Mironovich Storonskiy, is a First Deputy General Director for Science Gazprom Promgaz OAO doesn't help either. However, it should be noted that his father was born in Ukraine.
Who is Revolut owned by?
Revolut was founded in 2015 by Vladyslav Yatsenko (Ukrainian) and Nikolay Storonsky (Russian). The company has grown into a multinational and worldwide fintech unicorn offering services like international payments, investments in stocks, investments in cryptocurrencies etc. Revolut Ltd is a London-based digital banking startup and financial app.
Revolut is partly owned by its founders, and according to Crunchbase has more than 42 investors. Revolut has raised capital many times.
The response of the founders of Revolut to the Putin regime
Nikolay and Vladyslav is a great example of what can be achieved if nationality is not an obstacle and how these two nations can work together to achieve tremendous results.
While Nikolay hesitated with his public opinion on what was happening in Ukraine, Vladyslav very quickly and clearly expressed his position and condemned what was happening in Ukraine:
However, it did not take long for Nikolay to express his views publicly – condemning Putin's actions in Ukraine: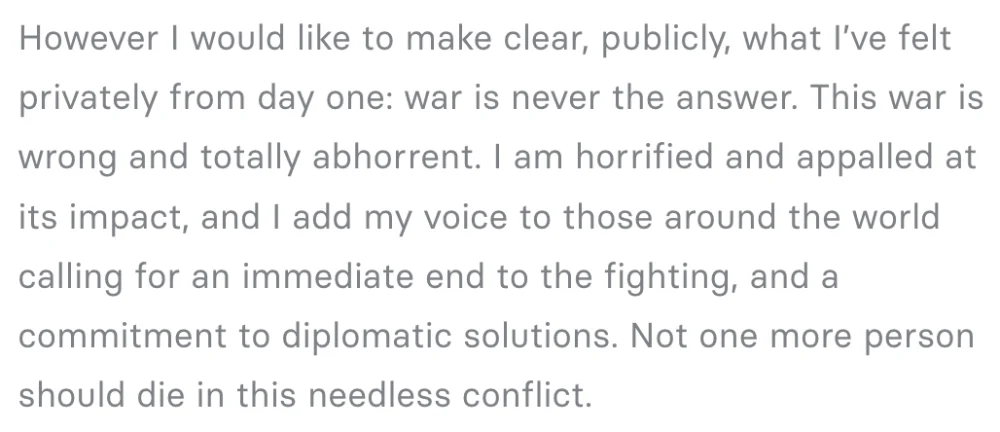 How is Revolut helping Ukraine?
Revolut team members are located in many places worldwide, including Russia and Ukraine. To support Ukraine in these catastrophic times, Revolut has taken action to provide the following support:
Relocation support offered to all Ukraine-based employees.
Revolut is waving all fees on transfers to banks in Ukraine.
For every pound or euro or złoty or franc donated by a Revolut customer to the appeal, Revolut will donate the same again up to £1.5m.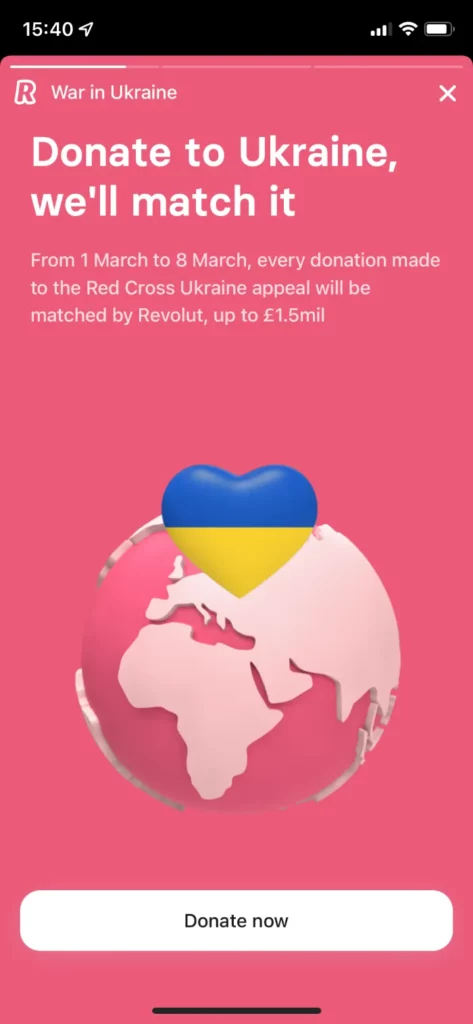 Let us know your thoughts in the comments section. Do you think that Revolut is doing enough these days?
Is Revolut affected by sanctions?
Although one of Revolut's founders is Russian (Nik Storonsky), there is no reason to believe that the company has a direct connection with Russia or its oligarchs, who are affected by sanctions. Revolut is a London based fintech startup with a banking licence in Lithuania.