In this guide, I will show you EXACTLY how and where to buy Bitcoin safely in Europe from a trusted source. It's not a complicated process, but it may seem so if you haven't done it before.
Bitcoin (BTC) is the most popular cryptocurrency in the market. It was first established in 2009 and has continually garnered buyer interest, becoming the reserve currency for other cryptocurrencies. When newcomers enter the world of crypto buying, Bitcoin is usually their introduction point.
Currently, Bitcoin (BTC) is ranked as the #1 cryptocurrency globally, with a market cap of $ 516,079,620,019.
Before you buy it, it's essential to understand what you're getting into, so I'll explain what Bitcoin is, where to hold it and what are the price predictions for Bitcoin. Let's begin!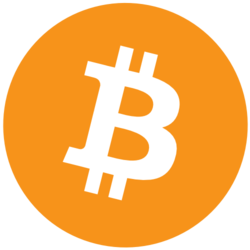 Bitcoin (BTC)
Cryptoasset investing is highly volatile and unregulated in some EU countries. No consumer protection. Tax on profits may apply.
How to buy Bitcoin (BTC)?
If you're new to the world of cryptocurrency, buying Bitcoin should be your first move. Bitcoin's a little more complex than traditional investment assets, but the basic investing principle still applies – only invest what you can afford to lose. Also, remember that Bitcoin is highly speculative. With that in mind, you can start playing the market and see how it goes.
Here, I'll highlight four steps you need to take to buy Bitcoin.
Time needed: 15 minutes
There are several ways to buy Bitcoin, and I'll give an example of the most straightforward approach for beginners in Europe. This is the safest and most straightforward method for making money on price fluctuations.
Step 1: Choose a platform offering Bitcoin trading services.

Before you can buy Bitcoin, you need to decide where you are going to buy it. There are three main options: exchanges, brokerage firms, or individuals. For this guide, I chose eToro because it's an easy-to-understand platform where you won't have to worry about crypto storage and other aspects related to crypto security.


Step 2: Sign up for an account.

Sign up for an account when you've decided where to purchase it. Before actively utilising the platform, you'll usually have to complete a simple survey and a KYC (Know Your Customer) procedure. It's a standard procedure for a financial institution that its users must do to verify their identity.


Step 3: Fund your account.

You must deposit funds to your account to buy Bitcoin or other cryptocurrencies. To get started, you must deposit at least the minimum amount required by the platform or exchange. The minimum deposit requirements differ from platform to platform, but the amounts are usually quite small. I.e., 1 USD, 50 USD, 200 USD etc. It may differ based on where you reside too. Also, pick a debit card or PayPal as a funding method if you want to buy instantly without waiting for the funds to reach your account.


Step 4: Find Bitcoin on the platform and buy it.

To Buy Bitcoin, first, find the cryptocurrency on the platform or exchange. Next, determine how much you want to spend on Bitcoin. You can buy part of the coin, i.e. 0.12 BTC. Finally, complete the transaction. Congratulations, you've just bought your first Bitcoin!

Where to buy Bitcoin?
You can buy Bitcoin from crypto exchanges or brokerages. Crypto exchanges are the most popular as they provide many features that enhance convenience. The best approach is to read reviews to find which exchange or brokerage is more suitable for you. You will find that some are more beginner-friendly than others.
Best Bitcoin exchanges
You will need a crypto exchange where you can buy and sell your Bitcoin and other cryptocurrencies. Above, we've already guided you through the buying process on eToro. However, there are other exchanges and platforms where you can buy Bitcoin. In this section, I listed the top places to buy Bitcoin in the market today based on factors such as fees, type of service range, security, and user reviews.
eToro: the social and copy trading pioneer is one of the most trusted platforms in the industry. eToro allows users to copy the trades of expert traders, which is a powerful tool that helps those new to crypto learn and master the trade.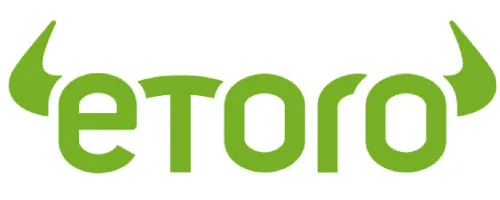 Best for:
International & European investors
Cryptoasset investing is highly volatile and unregulated in some EU countries. No consumer protection. Tax on profits may apply.
Binance: Binance is a secure and versatile crypto exchange offering buying and selling of cryptocurrencies with relatively low fees. Binance appeals to diverse users, from beginners to pro traders. It's also known to have a wide range of coins and features suitable for pro traders.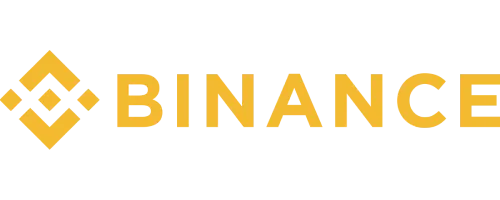 Demo account
Mock Trading
Crypto.com: This is one of the most affordable crypto exchanges with extremely low fees. The platform has its own native Crypto.com Coin (CRO), which it uses to reward users. Those who stake CRO more earn more rewards. It also has a crypto debit card, which can be useful if you want to spend your BTC.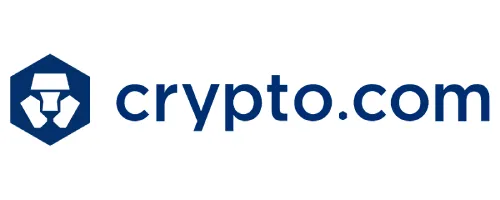 Best Bitcoin wallets
A Crypto wallet is one of the essentials you will need if you want to keep Bitcoin outside an exchange. It's advisable to avoid leaving your Bitcoin in an exchange after purchase, hence the need to get a wallet. If you need a place to store your coins, you will have to choose between cold wallets (hardware) and hot wallets (software).
Cold wallets such as Trezor Model T and Ledger Nano X give you full custody of your crypto assets, hence more secure.
Hot wallets such as Exodus, Electrum, and Mycelium are perfect for beginners as they are easy to use. Hot wallets are software you will need to install on your computer or mobile. They give you more control over your crypto assets. The good thing about hot wallets is that most of them are free.
What is Bitcoin (BTC)?
Bitcoin is a virtual decentralized digital currency, which can be described as an online version of money. Founded by the mysterious Satoshi Nakamoto in 2009, Bitcoin was the first successful virtual currency. Bitcoin does not exist physically but in the form of private codes. As the biggest cryptocurrency in terms of volume traded and market cap, Bitcoin has established itself as the reserve cryptocurrency.
Bitcoin information
Price

25.183,57

€
Rank
#

1

Trading volume
$

15,200,832,462

Market cap
$

516,079,620,019

Change (24h)

0.87%
Currently, Bitcoin is the most established cryptocurrency, making it an attractive risk/reward asset to buy. The growth potential is there, although it's almost impossible to know what the prices will be in the future. However, the real growth is from the practical use case that many experts predict will likely propel Bitcoin and other cryptocurrencies to the next level. There's a general belief that Bitcoin can become an inflation hedge, a store of value in countries that lack their own stable fiat currency, and a competitor to gold over the long term.
Some companies are beginning to buy into the growing influence of Bitcoin, and it could be the right time to invest in the world's most popular cryptocurrency. For example, PayPal, the online payment service, began to allow customers to buy and sell Bitcoin.
What is Bitcoin used for?
Bitcoin was created as a way for people to send money over the internet without involving intermediaries such as banks. The goal was to provide an alternative payment system that would operate without being controlled by any central authority but remain useful just like the traditional fiat currencies. In other words, Bitcoin as a cryptocurrency is meant to fix the problems of traditional currency by giving power and responsibility to the currency holder. As such, cryptocurrency can be used to buy goods and services, trade with other cryptocurrencies, and as a store of value. In essence, Bitcoin can do everything that fiat money like EUR or USD can.
Is Bitcoin a good investment?
Bitcoin is highly volatile, but it's the volatility that short-term traders exploit. However, if you're new to cryptocurrency, the best would be to look at Bitcoin as a long-term investment rather than a short-term one. This is because major companies are increasingly accepting Bitcoin as a medium of exchange. Many also see it as a store of value and a hedge against inflation. Add to the increasing use cases, and Bitcoin will likely give long-term investors lucrative returns. However, make sure you're not investing simply because you fear missing out. You must create and follow a reasonable investment strategy to manage the inherent risks.
Bitcoin price prediction & forecasts
The cryptocurrency market is still in its relative infancy, and we can only rely on the history and predictive models to determine where Bitcoin will be in the next few years. While some experts believe that there could be a sharp decline in Bitcoin value in the first few months of 2022, but pick up bullish momentum in the coming months. To understand the current market sentiment of Bitcoin, you can look at Bitcoin's fear and greed index.
Bitcoin notched its all-time high of $68,000 for the first time in November 2021. Between June 2021 and December 2021, Bitcoin fluctuated between $30,000 and $68,000, making it one of the most volatile asset categories. However, despite the volatility, many experts believe Bitcoin will surpass the $100,000 price mark by 2025.
Bitcoin's fourth halving is set to take place in 2024, meaning there's a high possibility of prices spiking in 2025, as has been the case with previous halving events. It's projected that the price may surpass $100,000 for the first time.
By 2030, it is believed that most of the available BTC will have been mined, which means supply and demand will no longer be a factor affecting the price. However, various regulations and the degree of acceptance will affect the price. As such, a single Bitcoin is projected to increase in price.
Is it a good time to buy Bitcoin now?
Bitcoin can be a great investment, but it's hard to tell when the best time to buy is. If you're a long-term investor, you can use a DCA investing strategy (Dollar-cost-average). This means you invest a fixed sum of money in Bitcoin every month, regardless of the price. This is an excellent way to build up your position over time without worrying about timing the market.
If you're only looking to invest for the short-term, pay attention to technical signals that indicate whether it's currently a good time to buy or sell Bitcoin. I.e. Traders who have funded an eToro account can access the research area, which has a variety of technical indicators and analysis summaries.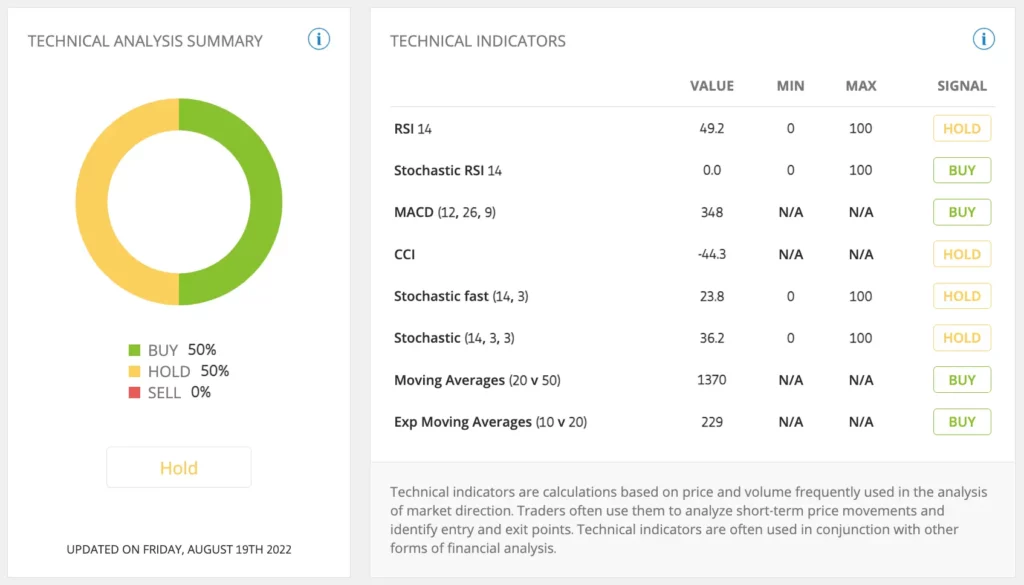 Important Note: As an investor, these are just predictions, hence should not be taken as investment advice, and additional due diligence is required before making a decision. The information provided is indicative and doesn't guarantee any results. Bitcoin is highly volatile, and caution should be taken to ensure you only invest what you can afford to lose.
What else do investors usually want to know about Bitcoin?
What was Bitcoin's all-time high price?
Bitcoin's all-time high price was in November 2021, when it was close to 68,000 USD per one Bitcoin.
How to buy Bitcoin risk-free?
If you want to buy Bitcoin risk-free, the only option is to open a demo account with a broker where you can play around with fake money. No investments are risk-free, including Bitcoin.
Who's Bitcoin's founder?
Bitcoin was created by Satoshi Nakamoto, a pseudonymous person or persons. It is not clear whether Nakamoto is an individual or a group of people.
When was Bitcoin released?
Bitcoin was first released in 2009.
Is Bitcoin worth buying?
There is no definitive answer to this question. Bitcoin is a cryptocurrency whose value can go up or down depending on various factors. Some people believe Bitcoin is a good investment, while others think it's too risky. You can look at Bitcoin price predictions & forecasts before making a decision.