In this guide, I'll show you exactly how and where to buy Ethereum safely in Europe from a reliable source. It's not difficult, but it may appear so if you've never done it before.
Ethereum (ETH) is the second-largest crypto in market value after Bitcoin. While BTC is the top cryptocurrency based on the coin value and number of users, ETH and its Ethereum blockchain is more than just a currency but a platform that supports other businesses, including the creation of other crypto tokens. Many businesses have adopted Ethereum and integrated it into their business because of its intrinsic and industrial value.
Currently, Ethereum (ETH) is ranked as the #2 cryptocurrency globally, with a market cap of $ 190,732,669,566.
Before you purchase Ethereum, you must understand what you're investing in. I'll explain Ethereum's function, where to keep it and the price predictions for Ethereum. Here we go!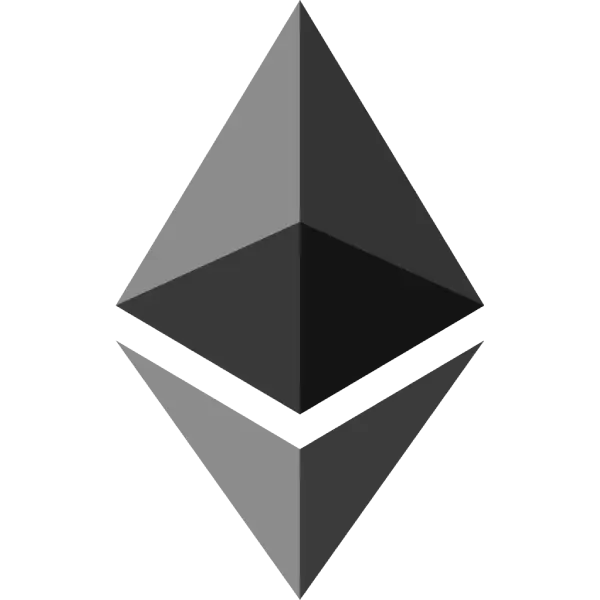 Ethereum (ETH)
Cryptoasset investing is highly volatile and unregulated in some EU countries. No consumer protection. Tax on profits may apply.
How to buy Ethereum (ETH)?
Ethereum has been a good investment choice for many people over the years. Given ETH's stability and increased popularity, you could be curious about investing in the world's second most popular cryptocurrency. In this article, we highlight how to go about adding ETH to your investment portfolio.
Here, I'll highlight four steps you need to take to buy Ethereum.
Time needed: 15 minutes
There are several methods to acquire Ethereum, and I'll show you an example of the most straightforward approach for beginners in Europe. This is the most secure and simplest method to profit from price fluctuations.
Step 1: Select a platform that provides Ethereum trading services.

You will have to choose where to buy Ethereum before making the purchase. There are three primary options: exchanges, brokerage firms, or individuals. I chose eToro because it's more straightforward than other platforms, and you don't have to stress about crypto storage and security-related aspects.


Step 2: Create an account.

Create an account with the broker or exchange of your choice. You will most likely have to fill out a brief survey and complete KYC (Know Your Customer) verification before using the platform. This is because it's part of a standard procedure for all users to confirm their identity when using financial services.


Step 3: Deposit funds to your account.

To buy Ethereum or other cryptocurrencies, you first must deposit money into your account. The minimum amount required to start using the platform or exchange varies, but it is usually a small amount like 1 USD, 50 USD, 200 USD etc. Your location may also affect the minimum deposit requirements. Additionally, select a debit card or PayPal as your payment method if you want to buy cryptocurrencies without waiting for funds to be transferred into your account.


Step 4: Find Ethereum on the platform and buy it.

To buy Ethereum, start by locating the cryptocurrency on a platform or exchange. Next, decide on how much money you want to spend on Ethereum. You may buy fractional amounts of Ethereum, such as 0.24 ETH. Finally, finish the transaction. You've just purchased your first Ethereum!

Where to buy Ethereum?
You may buy Ethereum through crypto exchanges or brokerages. Crypto exchanges are the most popular since they give a slew of benefits that make trading easier. The popular method is to use reviews to determine which exchange or brokerage is best for you. Some are more approachable than others, depending on your skill level.
Best Ethereum exchanges
Crypto exchanges facilitate the smooth buying and selling of cryptocurrencies such as Ethereum. In this section, we have combed through the leading crypto exchanges in the market today that will make it easy for you to buy Ethereum and other cryptocurrencies.
eToro: known for its powerful tools that support social and copy trading, eToro is highly trusted in the industry. The platform allows users to copy the trades of expert traders, which helps newbies learn and master the best trade moves. You can buy Ethereum from eToro anytime, from almost anywhere.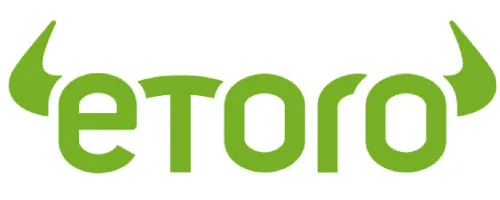 Best for:
International & European investors
Cryptoasset investing is highly volatile and unregulated in some EU countries. No consumer protection. Tax on profits may apply.
Binance: The biggest crypto exchange by volume traded is among the most secure and versatile crypto exchanges offering buying and selling of cryptocurrencies with relatively low fees. Binance appeals to diverse users, from beginners to pro traders. It's also known to have a wide range of coins and features suitable for pro traders, so if you purchase Ethereum, you can trade it with many other cryptocurrencies.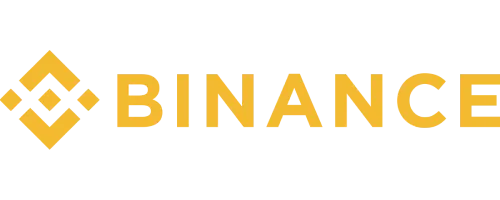 Demo account
Mock Trading
Crypto.com: One of the most affordable crypto exchanges. The platform has its own native Crypto.com Coin (CRO), which it uses to reward users. Staking more CRO will earn you more rewards. It also has a crypto debit card, which can be useful if you want to spend your ETH.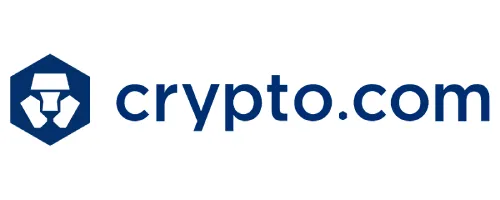 Best Ethereum wallets
ETH, one of the most established cryptocurrencies, is compatible with many wallets. Once you purchase your ETH, you'd want a secure wallet where you hold them for some time before you decide to spend or exchange them. Ethereum wallets can be in two versions:
Cold wallets – These are external devices not connected to the internet. They are considered the most secure. Ledger Nano and Trezor lead the race for the most secure, hence popular wallets to store your ETH after purchase. The good thing is that these wallets are secure and compatible with many other cryptocurrencies.
Hot wallets – This is a wallet connected to the internet or software installed on your computer device. Ethereum wallets will let you manage your ETH, including checking your ETH balance, performing transactions, and connecting to other applications. You will also be able to manage multiple Ethereum accounts from a single application. The leading hot wallets for holding ETH are Coinbase, ZenGo, and Binance.
What is Ethereum (ETH)?
Ethereum is an open-source platform that allows users to build other decentralized apps (DApps). The Ethereum platform and its native crypto, ether, debuted in 2015. Ethereum operates on a distributed ledger known as the blockchain, which manages and tracks the currency.
Ethereum's decentralized network has propelled the rise in popularity of its native coin, Ether. As a cryptocurrency, Ether can be transacted nearly anonymously, even if the transaction is publicly available on the blockchain.
Ethereum (ETH) price chart
Ethereum information
Price

1.489,05

€
Rank
#

2

Trading volume
$

4,947,511,335

Market cap
$

190,732,669,566

Change (24h)

0.66%
Ethereum is powered by its native cryptocurrency, Ether (or ETH). As a blockchain, Ethereum is highly secure – a benefit that enables ETH to increase in value.
ETH and BTC are similar in many ways. They are all digital currencies, decentralized, and the two use a distributed ledger technology – blockchain. However, while Bitcoin is purely a cryptocurrency that derives its value as a store of value, Ethereum provides more. Ether can be used to power secure financial contracts and applications. In other words, the Ethereum platform, powered by Ether, can support many different decentralized applications (DApps).
What is Ethereum used for?
Ethereum is a platform that offers users a wide range of functions, including transactions on the Ethereum network. I.e. Ether can be used as cryptocurrency to send and receive payments or to pay for goods and services where it's accepted.
You can also withdraw your Ether from an exchange after purchase and store them in your wallet. Ether also powers DApps, non-fungible tokens (NFTs), and Decentralized finance (DeFi). In other words, Ether enables users to play games, invest, send money, and more.
Is Ethereum a good investment?
Ethereum, just like any other crypto, is highly volatile. Some experts think it might be a good investment because the value of Ethereum has fallen lately, and it has a lot of room to grow. But nobody knows for sure if it will keep going up or not.
Nonetheless, this is not the first time the crypto market has crashed, and certainly, it will not be the last. Ether remains the second most valuable cryptocurrency in the market, and buying it can be a good investment. Add to the fact that it's established crypto backed by the most extensive ecosystem with the first programmable blockchain. Ether is seen as a solution for scalability problems. Moreover, every past downturn presented the best buying opportunity.
Ethereum price prediction & forecasts
Ethereum is one of the most exciting technologies and has garnered support and interest from many entrepreneurs in the tech and finance industries. In 2021, Ether's price increased fivefold, from less than $750 to over $4,000. Currently, the Ethereum price is far from its historical all-time high.
For many years, Ether has been the second-largest cryptocurrency after BTC, and the question of whether it will reach new heights in the future is intriguing. This is considering the significant developments with the upgrade to Ethereum 2.0, which involve moving to a proof-of-stake algorithm that relies on validators rather than miners among other additional features and benefits. Ether price is mainly driven by popularity among investors, regulatory events, and investor market expectations.
The cryptocurrency market is often driven by fear or greed. To understand the current market sentiment for Ethereum (and other cryptocurrencies), check Bitcoin's fear and greed index. It may help you make a better decision because it often shows the sentiment of the whole crypto market.
Is it a good time to buy Ethereum now?
Ethereum is an exciting cryptocurrency that's very popular among investors over the last several years. It's difficult to determine when it's a good time to buy Ethereum, which is why many investors have questions. If you're looking at making a long-term investment, you may use a DCA investing strategy (Dollar-cost-averaging). This means you invest a set amount of money every month, regardless of price. This is an excellent way to add to your position without worrying about market timing.
If you're not interested in long-term investments, study technical indicators to determine if it's a good time to buy or sell Ethereum. For example, traders with an eToro account can look into the research area for various technical indicators and analysis summaries.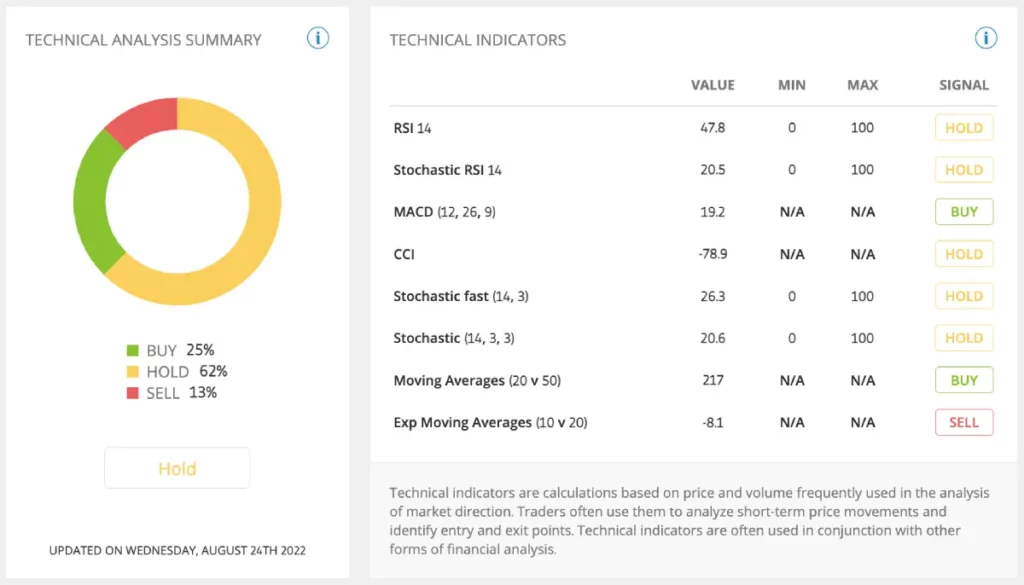 Important Note: Please be aware that the information is only predictions and not guaranteed results. Do extensive research before investing, as Ether's volatility could lead to losing your invested capital.
What else do investors usually want to know about Ethereum?
What was Ethereum's all-time high price?
Ethereum's all-time high was set in November 2021, when it was worth almost 4,900 USD.
How to buy Ethereum risk-free?
The only way to experience Ethereum trading without risk is to open a demo account with a broker that offers virtual money to play around with. Please remember that no investments are 100% secure, including Ethereum.
Who's Ethereum's founder?
Vitalik Buterin is the Ethereum founder. He's a big fan of playing video games. Buterin says that playing video games is one of the things that helps him stay creative and mentally sharp. He even credits video games with helping him develop his legendary work ethic.
When was Ethereum released?
Ethereum was released in July 2015.