One of the well-known choices in Europe for stock traders is the Trading 212 app. Trading 212 provides a simple social trading platform with more than 7,000 stocks & ETFs for trading. But that's not all. If you're interested in stocks or ETFs, Trading 212 has prepared a special offer for Globe Funder readers – a promo code that gives new users of the app a free stock worth up to €100. Isn't that generous?
If you'd like to use the Trading 212 promo code and get a free share, see the instructions on how to use the promo code to receive a free share. This is a great chance to test out the platform since they also offer a free demo account. Begin developing your portfolio on Trading 212 with a real share from the very beginning, whether you're new to trading or an experienced investor.
To get a free share on Trading 212, use the following promo code – GLOBE100. Please note this code is available to new users only, and you must complete the necessary steps to qualify for the free share on the platform.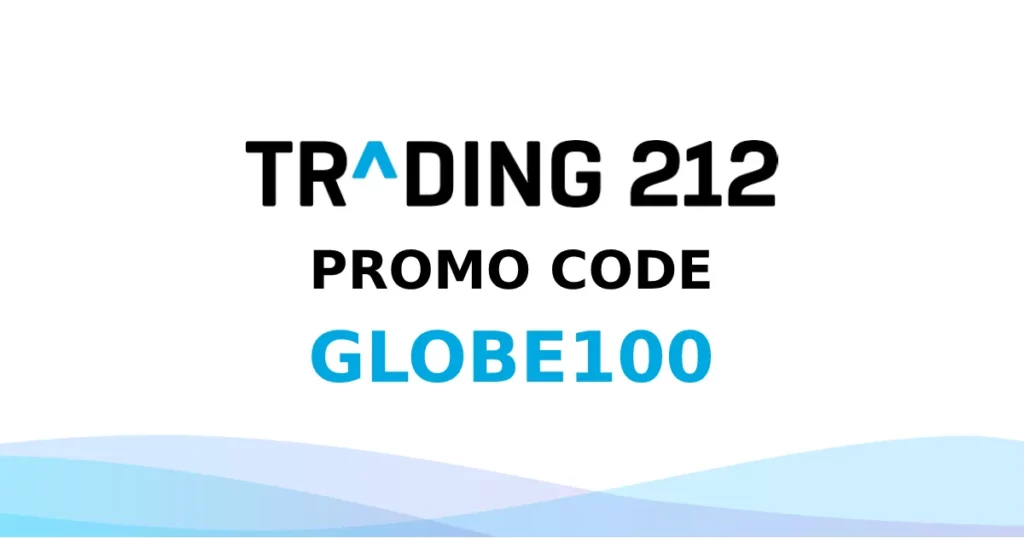 If you're a resident of one of the countries where Trading 212 is available and at least 18 years old, you can apply for an account and qualify for a free share on the app worth up to €100.
Time needed: 10 minutes.
Here is a quick guide on how to get a free share on the Trading 212 app and where to enter the promo code.
Open Trading 212 account

First, you need to open an account on Trading 212. You can pick between "Trading 212 invest" and "Trading 212 CFD" account types in most European countries. If you're a regular stock investor and don't plan to trade with leverage, you can pick the "Trading 212 invest" account.


Verify your identity

As with any investment or trading platform, you'll need to verify your identity and complete a short survey about your previous trading experience. It's a standard process for every financial organization.


Add funds to your account

Since Trading 212 is giving away a free share worth up to €100, there's also a requirement to fulfil to qualify for the free share promotion. You should deposit at least the minimum amount. You'll be able to use it in the app to invest in stocks. I.e. You can deposit €10, €50, €1000 etc. Any amount you're comfortable with investing in stocks on Trading 212.


Go to the T212 main navigation

Once you complete the previous steps, find the main navigation and click on it.


Find the promo code section

Navigate to the "Use promo code" section.


Enter the promo code

Enter the promo code "GLOBE100" to get a free share worth up to €100. Please note that it may take up to 24 hours to show up on your account.

Remember: As with all investments, your capital is at risk. Investments can fall and rise, and you may get back less than you invested.
What if the Trading 212 promo code is not working?
Sometimes, the promo code may not work, and you will likely find the reason below. The promo code "GLOBE100" is going to work if:
You're creating a new account and haven't been registered on the app.
The app is available in your country (you can check the Trading 212 supported country list to find out more).
You meet the age requirements.
You've applied it in the first ten days from the registration.
So don't wait for too long because you'll see a message like the one below if you don't use the code in time.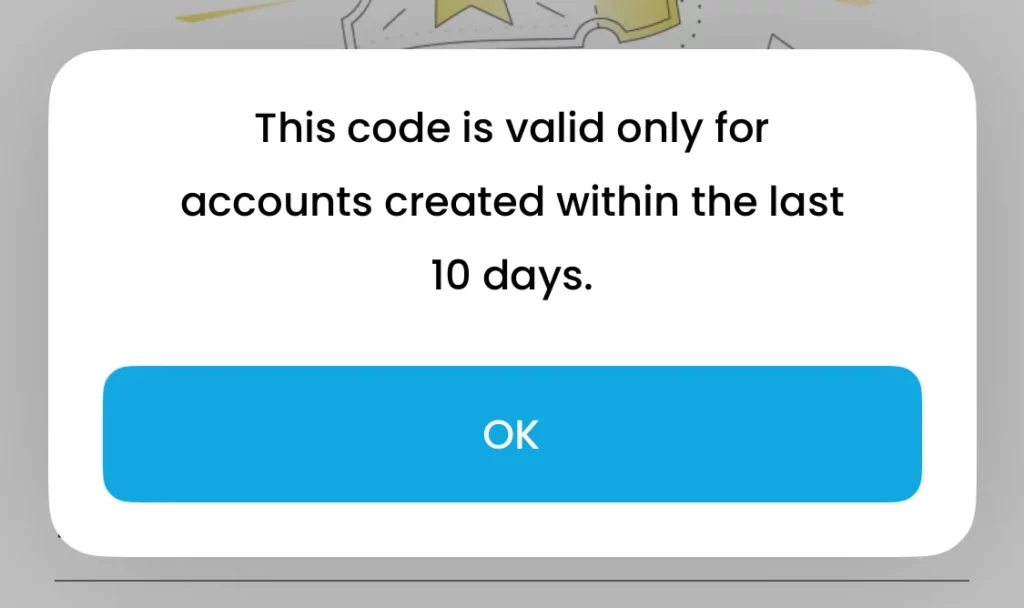 Trading 212 promo code for existing customers
Currently, Trading 212 doesn't have an active promo campaign for existing customers. However, it's worth keeping an eye on their website and social media channels as they may launch campaigns in the future. I.e. You may use the "Get free shares" campaign to invite your contacts to the app when it goes live again.
It's also good to note that even without a promo campaign, Trading 212 offers a wide range of investment options, a user-friendly interface, a social feature, a demo account and other valuable features that can help you improve your trading skills.
Trading 212 Free Stocks FAQ
What's the Trading 212 free share minimum deposit?
The minimum deposit to participate in the Trading 212 free share campaign is 10 EUR.
How to find your trading 212 promo code?
If you're eligible for the free share campaign and Trading 212 is currently running the promo campaign, you can find your referral code when you log into your account and go to the "Get free shares" section.
Where is the Trading 212 promo code campaign working?
The Trading 212 campaign is working in all the supported countries by the app.